Let's be real: Nothing works up an appetite quite like hitting a new PR on the treadmill or finally deadlifting your bodyweight.
Not only is a good snack key to warding off post-workout hanger, it's also a key part of your recovery, says Lauren Antonucci, R.D., board-certified specialist in sports dietetics and director of Nutrition Energy. Snacking within 30 to 60 minutes after you finish your sweat sesh will help repair muscles and ensure they grow stronger. (And skipping that snack can hinder recovery, which could make your more prone to illness or injury in the future.)
More From Women's Health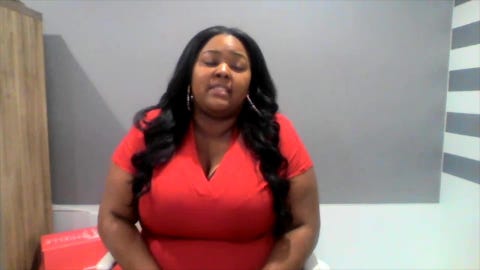 This content is imported from poll. You may be able to find the same content in another format, or you may be able to find more information, at their web site.
Aim for a moderate amount of protein, between 10 to 15 grams, and some carbs in your post-workout snack. "[This amount of protein] ensures your body has what it needs to begin the repair process," says Cara Harbstreet, R.D., of Street Smart Nutrition. "Carbohydrates are also important for replenishing glycogen stores, especially after a long bout of endurance exercise." And don't forget to hydrate!
These 10 post-workout snack options will keep your body and taste buds humming.
1. PB&J; on an English muffin
Just finished a long run or bike ride? This snack's for you. Smaller than a regular sandwich, this PB&J; serves up plenty of carbs to help you refuel while not ruining your appetite for later, says Harbstreet. "It's a throwback to a childhood snack, so it's a fun way to reintroduce a food that's sometimes cast as boring or bland," she says. Harbstreet recommends sticking with whole-grain English muffins.
Per one whole-wheat English muffin with 2 T peanut butter and 1 T jam: 378 calories, 17.2 g fat (3.2 g sat fat), 398 mg sodium, 48.2 g carbohydrates, 17 g of sugar, 6.4 g fiber, 12.8 g protein.
---
2. Hummus with pretzels and carrots
"Sweaty workouts often leave me craving salty foods to replace sodium and other important electrolytes," says Harbstreet—enter this healthy, savory snack. The best part? No prep required. If you're not a carrot fan, swap it out for a serving of your favorite veggie.
Per 1/3 cup of hummus: 192 calories, 14.5 g fat (2 g sat fat), 346 mg sodium, 12 g carbohydrates, 0.5 g of sugar, 5 g fiber, 6 g protein.

---
3. Almonds
If you're someone who can't stomach a lot of food after a workout, try almonds. "Nuts are nutrient-dense," says Melissa Burton, R.D., providing protein, fiber, and heart-healthy fat. Either eat them alone or pair with a handful of dried fruit for a touch of sweetness and carbs. But be sure to drink enough liquid so the fruit can expand. "Otherwise you may constipate yourself," says Burton.
Per 1 ounce serving: 160 calories, 13.8 g fat (1 g sat fat), 0 mg sodium, 5.9 g carbohydrates, 1.2 g of sugar, 3.5 g fiber, 5.8 g protein.
---
4. Half of a sweet potato with toppings
If you're more of a meal person than a snacker, half a sweet potato with your favorite fixings is the perfect way to refuel post-workout, says Harbstreet. Want more protein? Opt to top your potato with an egg. Craving a bit more fat? Try avocado or some almond butter. Need more carbs? Add a side of black beans and salsa.
Per half a large sweet potato: 81 calories, 0.14 g fat (0 g sat fat), 32 mg sodium, 18.6 g carbohydrates, 5.8 g of sugar, 3 g fiber, 1.8 g protein.
---
5. Peanut butter and banana toast
This classic is a powerhouse for refueling after your workout. "The bread and banana provide the carbs you need. The good quality bread, like 100 percent whole-grain or sprouted bread, plus peanut butter provide protein," says Antonucci. Depending on the duration of your workout, hunger, and time of day, Antonucci suggests adding a side of fruit or veggies and hummus or yogurt.
Per 2 slices toast with 2 T peanut butter and 1 small banana: 416 calories, 18.3 g fat (3.5 g sat fat), 352 mg sodium, 53.3 g carbohydrates, 17.6 g of sugar, 8.3 g fiber, 15.1 g protein.
---
6. Apple with almond butter
Need an easy to-go snack option? Just toss an apple into your bag along with some single-serving pouches of almond butter and you're good to go. "This provides the right balance of carbs, protein, fat, and flavor," says Harbstreet. "Plus, it's an easy way to ensure you get a serving of fruit."
Per large apple with 2 T almond butter: 312 calories, 18.2 g fat (1.3 g sat fat), 4 mg sodium, 37 g carbohydrates, 24.4 g of sugar, 8.7 g fiber, 7.3 g protein.
---
7. Turkey wraps
If you're not a fan of nut butter, Burton suggests this quick and easy snack. Take a small tortilla and add a slice of cheese and turkey and voila! You'll get the protein, carbs, and fat you need in a nice, neat little package.
Per serving: 306 calories, 13.5 g fat (5.8 g sat fat), 928 mg sodium, 26 g carbohydrates, 0.3 g of sugar, 0 g fiber, 15.5 g protein.
---
8. Roasted chickpeas
In addition to protein, fiber, and complex carbohydrates, pulses also contain important recovery vitamins and minerals like iron, potassium, and folate—making them a healthy addition to any post-workout snack or meal. Try your hand at roasted chickpeas: Preheat oven to 450 degrees F. Blot canned chickpeas with a paper towel to dry them, then toss with olive oil, salt, garlic salt, and cayenne pepper (or whatever seasonings you prefer). Spread on a baking sheet and roast for 30 to 40 minutes until browned and crunchy.
Per 1/2 cup canned, drained, rinsed chickpeas: 105 calories, 2 g fat (0.2 g sat fat), 161 mg sodium, 17 g carbohydrates, 3 g of sugar, 5 g fiber, 5 g protein.
---
9. Cottage cheese and berries

This snack is loved by both nutritionists and body-builders for good reason—it's packed with protein, calcium, and vitamin D at a relatively low calorie count. Spoon a half cup into a bowl and top with your favorite fruit.
Per 1/2 cup low-fat cottage cheese: 81 calories, 1 g fat (0.7 g sat fat), 459 mg sodium, 3 g carbohydrates, 3 g of sugar, 0 g fiber, 14 g protein.
---
10. Pistachios and an apple
Pistachios are among the highest snack nuts for plant-based protein, offering six grams per one-ounce serving. Keep perfectly-portioned 100 calorie snack packs and an apple in your gym bag for on-the-go recovery fuel. The trio of protein, fiber, and better-for-you unsaturated fats can help you feel fuller longer.

Per 1 oz serving of pistachios and 1 medium apple: 254 calories, 14 g fat (2 g sat fat), 2 mg sodium, 33 g carbohydrates, 21 g of sugar, 7 g fiber, 7 g protein.
Christine Yu is a freelance writer, yoga teacher, and avid runner who regularly covers health, fitness, nutrition, and wellness for outlets like Well + Good, Women's Health, Runner's World, and Outside. When she's not writing, you can find her dreaming of the beach.