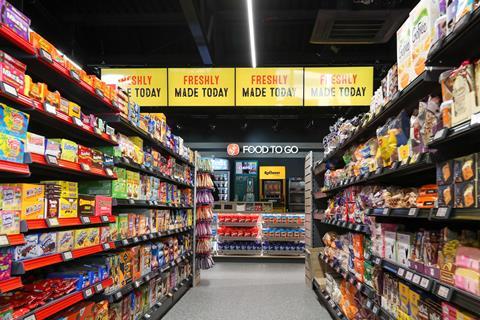 It has been a rough couple of years for retailers, with challenges such as Covid, Brexit, a lack of HGV drivers, the war in Ukraine and a national staff shortage, to name a few. At times, even the most disciplined have struggled to maintain decent availability, which has made category management challenging, to say the least.
Take Adam Vincent, company director at Dike & Son in Stalbridge, Dorset. "Availability is still quite sporadic," he claims. "You'd be brave to planogram your cooking oils, for example. You can't guarantee that what you order this week will be there next week.
"Once upon a time, you had lots of choice but, in a way, a lot of that work has been done by the manufacturer," he adds. "Many of them have taken the bottom half of their range out, originally because of Covid. Even with things like curry cooking sauces, some things haven't come back and probably won't."
Serge Notay, owner of Notay's Convenience Store in Batley, North Yorkshire, agrees that availability continues to be an issue. "Since Covid, there have been massive availability problems across the board," he sighs. "If one category gets sorted, the other has issues."
ADVERTISEMENT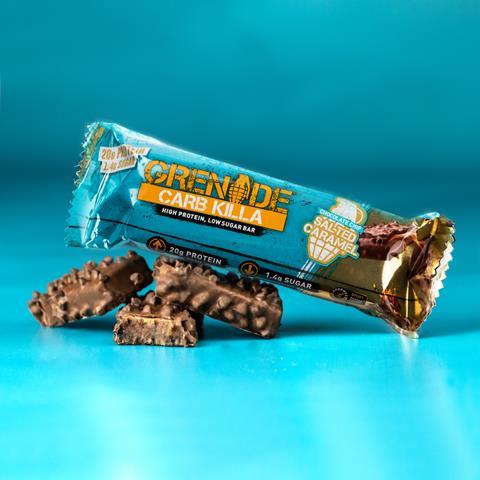 Grenade fuelling the protein bar market
Consumers are increasingly looking for healthier snacks, with low sugar high protein options becoming a popular go-to. In particular, protein offers shoppers health benefits that enable them to repair and build muscle effectively after exercise.
As the UK's best-selling protein bar1, Grenade's range accounts for two of the top 10 fastest-selling chocolate singles2, representing a golden opportunity for retailers who are looking to drive their healthier snacking offering.
Retailers can maximise sales by placing Grenade Bars in prominent store locations, with impactful POS such as shelf toppers and barkers to grab customers' attention. For free point of sale to support your sales, please contact POS@Grenade.com to order and stock up today!
1 IRI Marketplace, Total UK Market Value Share Protein Bars, Grenade Protein Bars, Item Level 52wks to 10/07/2022 
2 IRI Marketplace, Total UK Market Value/Store/Wk ,Confectionery Grenade Protein Bars, ND > 10% Category Brand Level 12we 10/07/2022
But despite the challenges, "category management is key", he says. He aims to offer customers choice by having different pricing tiers to suit different budgets, which is particularly important given the cost of living crisis. "Within coffee, we have Nescafé Gold Blend, Euroshopper, Kenco and Jack's," he explains. One of the most important areas of category management for Serge is ensuring he isn't allocating too many SKUs to a particular brand or category. "You don't want to be overstocking," he says.
He has found himself at loggerheads with his father over such issues. "I have constant disagreements with my Dad about how many cans of Monster you need to stock, for example," he says. "He thinks we need all the flavours, I think we only need six. Right now, we have 15."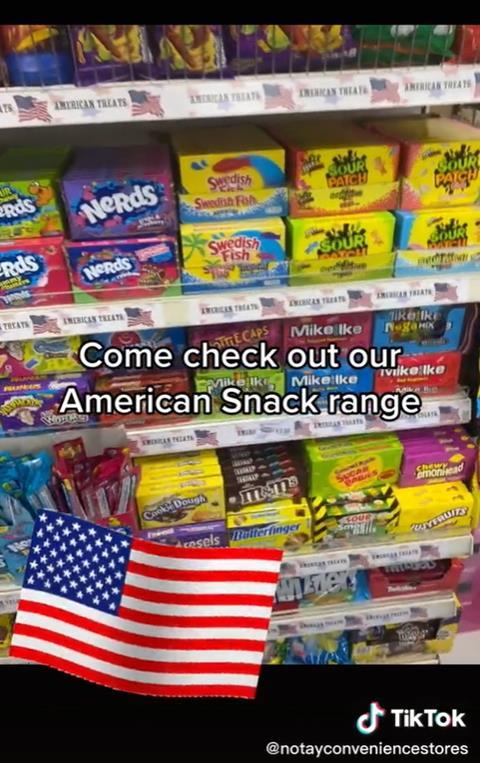 While he is concerned about dedicating too much space to the latter, he has also decided to take a risk and designate precious shelf space to a new category, which commands a high margin. Serge has also decided to take a risk and designate precious shelf space to a new, high-margin category. "We launched American sweets a few weeks ago and it's doing really well," he says. And he has promoted the range on TikTok. "People still want to feel good and treat themselves; it's psychological."
Ben Lawrence, director of LGL Group, which owns service stations in Norfolk, Suffolk and Southampton, has also seen success with American confectionery. "We used to have a 0.5-metre range at Sholing [Welcome Co-op in Southampton]," he says. "That has now gone to 3m."
He quickly realised that the products were purchased in a different way to traditional confectionery. "People don't see it often, so it's nostalgia from their travels and they'll buy six or eight items as they know it might be sold out next week," Ben explains. "We couldn't cope with the demand and supply."
By working closely with supplier 3D Trading, Ben and his team have carefully managed and expanded the offer. "We started with just sweets, we now do American cereals and groceries such as PopTarts, cookies and crisps."
However, Ben and his staff also build flexibility into their ranges, keeping an ear to the ground and making their own calls on the potential of new product launches and how much space to give them. "Manufacturers will often tell you a product is going to be big and, as a retailer, you have to do your own research and know your demographic," says Ben. "You've got to be on-trend with social media."
Another category he is looking to expand in-store is vegan and plant-based products. "We've done a lot of work with LoveRaw," says Ben. "They help us with promotions, link
deals and meal deals to promote the plant-based lines. We're looking to have a dedicated station for plant-based."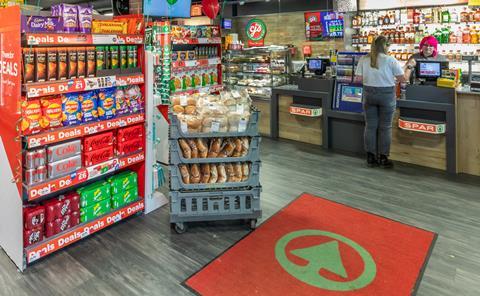 Addressing HFSS
While talking to suppliers and keeping up to speed with evolving trends are both major factors in shaping retailers' categories, legislation also has an important role to play, especially with the first part of the HFSS (high fat, salt and sugar) legislation coming into force this October.
For Ben, the legislation has seen category management take on a whole new meaning as his store is impacted by the location restrictions. "When we're talking about category management, we're talking about a whole section going somewhere completely different," he says. "We have our store the way we want it in terms of categories, but now we have to rearrange our bigger stores, as impulse confectionery by tills has to be completely removed."
HFSS impulse categories have already been relocated, while other categories have been given the chance to shine, with increased visibility. "At Sholing, on the front end promotions, we have car care, stationery, pet food and toiletries," he says. "A lot of our food-to-go was near the door, so we've put that at the back [of the store]."
He also has plans for the space currently taken up by impulse confectionery. "We're going to change that to GadJet (phone and tablet accessories), and chewing gums will be underneath the tills," he says.
Ben is also eager to get clarity from suppliers on how HFSS will impact their products. "I'm talking with Grenade to establish where they stand," he says. "We have a healthy snacking section, featuring Graze, Kind and Grenade; we need to know whether their healthy snacks are HFSS or not."
Spar retailer Julian Taylor-Green who owns stores in Hampshire and Staffordshire is also having to make tough decisions about his HFSS categories and what to replace them with. "Our Staffordshire site is 2,500sq ft, so it's caught up in HFSS," he says. "It will need work on the queuing systems, which are highly profitable. We're having to look at the impact of that. As an independent retailer, you [normally] make the decision and say 'let's get on with it', but it's not easy to do when there's a lot of spend involved."
Adam is equally concerned about the upcoming legislation. "We're holding our breath because we're going to have to do a fairly major piece of work with HFSS," he says. "We'll have to move whole chunks of the store around and we'll use it as an opportunity to see if our range is consistent and, if so, we will re-merchandise," he says.
Meanwhile, Serge claims he mainly manages his categories based on his own knowledge and experience. However, being open to new ideas and suggestions is crucial, he says. "Suppliers come in sometimes and we listen to their advice. It's important to listen to everybody and then take out what's best for you."