Whitewater's 10th Annual Discover Whitewater Series kicked off Saturday Sept. 17 with the W3 Fit Kid Shuffle and then the following day for the 5K and the half marathon. It continued on the 18th with winners announced soon after completion. 
This race was created to shine a light on the City of Whitewater and the community it holds while also encouraging a healthy lifestyle for individuals. 
"It's really exciting to see how this event brings the community together and how it showcases Whitewater's greatest features and welcomes in a lot of new faces to the community," says Race Coordinator Elena Rolley. 
The series teams up with many companies such as State Farm and W3, which promotes physical,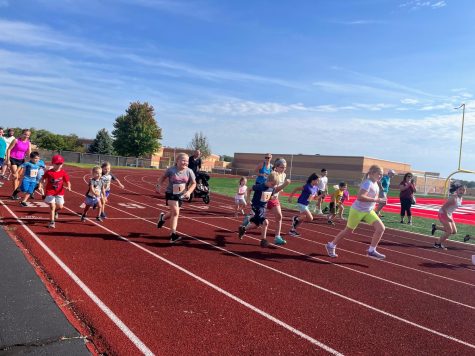 mental, spiritual, and social wellness by connecting the community and bringing attention to healthy eating, physical activity, purpose, and social connection. Premier bank sponsored the award ceremony and haad representatives Krystal Walsh and Larry Kachel present the awards to the winners.
A beautiful sunny Saturday morning was spent with families as the future generation of track stars ran around the Whitewater High School's track. Children ranging from ages 3-8 enjoyed the fun of physical activity, while also letting some energy out as they ran and participated in obstacles put out for them. There was amazing positive energy, and some families joined their kids during the run creating a wonderful memory. All the kids were greeted at the end of the finish line with cheers, a participation medal, healthy snacks, and water. A wonderful start to the Discover Whitewater Series! 
The following day, September 18, was for the 5K and half marathon run. Another amazing day with bright sunny skies and wonderful temperatures. 
"The route goes through campus, past some of the local parks, and a lot of local businesses are featured along the course. And then this year, we have a new racecourse that features a beautiful scenic bike path," says Rolley. 
There was a great turnout with participants and their families and supporters. Runners came from all around Wisconsin and even from far places such as San Antonio, Texas and Knoxville, Tennessee. Runners ranged from all ages and reasons for running. 
UW-Whitewater students Cristian Diaz and Kaitlyn West finished side by side and mentioned, "Our professor gave us motivation to run today." Which is just another testament as to how the community supports and encourages its members and UW students to participate in community events.  
For some of the runners, the reason they ran was for the fun of it or to make/break their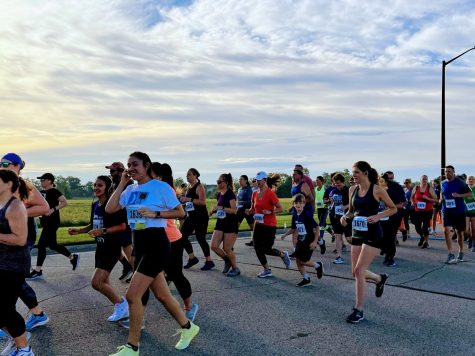 personal goals, and for some, they ran to show support and love for a loved one. Community member and runner Ruth Peterson says, "I run for a personal reason, my husband was diagnosed with cancer on September 18 in 2009, and he passed away in 2013 which is the first year they started this race. I've participated maybe five out of the ten years that they've done it in honor of him."  
This run is not only a beautiful way for the community to get together, but it is also a beautiful way to highlight the amazing individuals in this community. 
All coordinators, volunteers, and participants and their family showed wonderful support for all those who came out to the Discover Whitewater Series, and it was a wonderful way to celebrate the 10th anniversary of the series.
The winners of the 5k Men: Devin Johnson, Mark Elworthy, and Paul Taylor.
The winners of the 5k Women: Miranda Slaback, Heidi Mane, and Rachel Fielding.
The winners of the Half Marathon Men: Matt Barrett, Martin Erl, and Alexander Cushman.
The winners of the Half Marathon Women: Peighton Meske, Jenny Zwagerman, and Lauren Mordini.