Estimated read time: 4-5 minutes
It's easy to justify a little overindulgence when you're on vacation, celebrating a holiday or attending a special event. And since summertime is packed with plenty of these occasions, there's a good chance you might have put on a few extra pounds since June.
Don't worry — you're not alone.
In fact, contrary to what most people think, you're more likely to gain weight in the summer than in the winter thanks to all of those barbecues, graduations, weddings and family trips. And this is true for young children, too. A 2016 study published by The Obesity Society found that children in kindergarten through second grade were at greater risk for obesity when they were out of school than when they were in school.
Mindless snacking, overindulging and rationalizing poor food choices happens to the best of people. Rather than beat yourself up about it, you can jumpstart your health goals by resolving today to be a little more conscientious about what you eat and how you fuel your body.
As the kids return to school and your family settles into that familiar fall routine, here's how you can get your nutrition back on track.
Get back into good habits
Now that summer's over, it's a good time to reexamine your daily eating habits. Avoid overeating by planning out your meals in advance. Skip those late-night meals and give your body a chance to practice some intermittent fasting.
One study on PubMed Central found that in the general population, intermittent fasting "significantly improves glycemic control and insulin resistance with a reduction in BMI," among other benefits. Just be sure to consume foods that support insulin sensitivity, such as protein-rich foods, healthy fats, non-starchy vegetables and other nutrient-dense options.
Include the whole family
You'll have more success with your health goals if you can get the whole family on board. That doesn't mean you have to eliminate all your favorite foods and stick to a bland, boring, depressing diet. But cutting back on carb-heavy meals and sugar-filled snacks and drinks is a good start.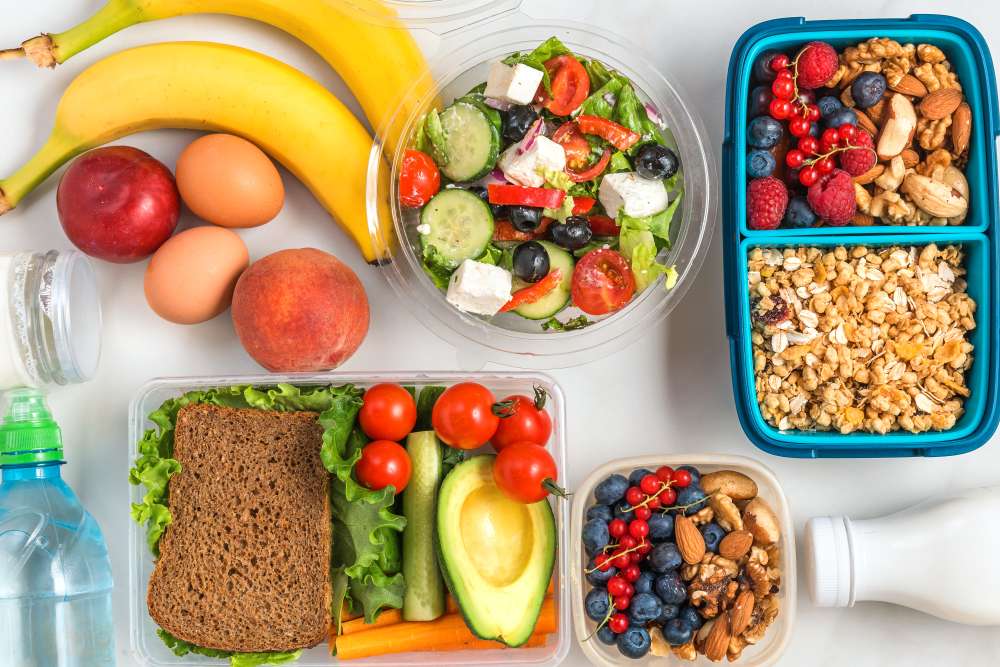 Make sure to get the right balance of nutrition
Most people are aware that there are three macronutrients: carbohydrates, protein and fat. What most people don't know, however, is that carbohydrates are the least essential of these three by a large margin. Ideally, you should opt for something high in protein and healthy fats with limited carbs.
Vasanti Malik, a research scientist with the Department of Nutrition at Harvard's T.H. Chan School of Public Health says that people should know the facts about fat.
"Fat helps give your body energy, protects your organs, supports cell growth, keeps cholesterol and blood pressure under control, and helps your body absorb vital nutrients," says Malik.
"When you focus too much on cutting out all fat, you can actually deprive your body of what it needs most."
However, it's important to choose the right kinds of fat for your diet. Including those from short-, medium- and long-chain fat sources such as coconut, olive oil, avocado, cocoa butter, ghee or butter, and apple cider vinegar.
A study published in Nutrition and Metabolism also found a link between high-fat/low-carb diets and weight loss in obese adults. In the study, adults who consumed more fat and fewer carbs experienced a drop in insulin resistance as well as improved cholesterol levels.
A solution for everyone
The back-to-school season can be hectic. With all the homework assignments, extracurricular activities, sporting events and packed calendars, you might not have the time to cook a wholesome, well-balanced meal three times a day. But thanks to HLTH Code Complete Meal, you don't have to sabotage your health goals for the sake of convenience.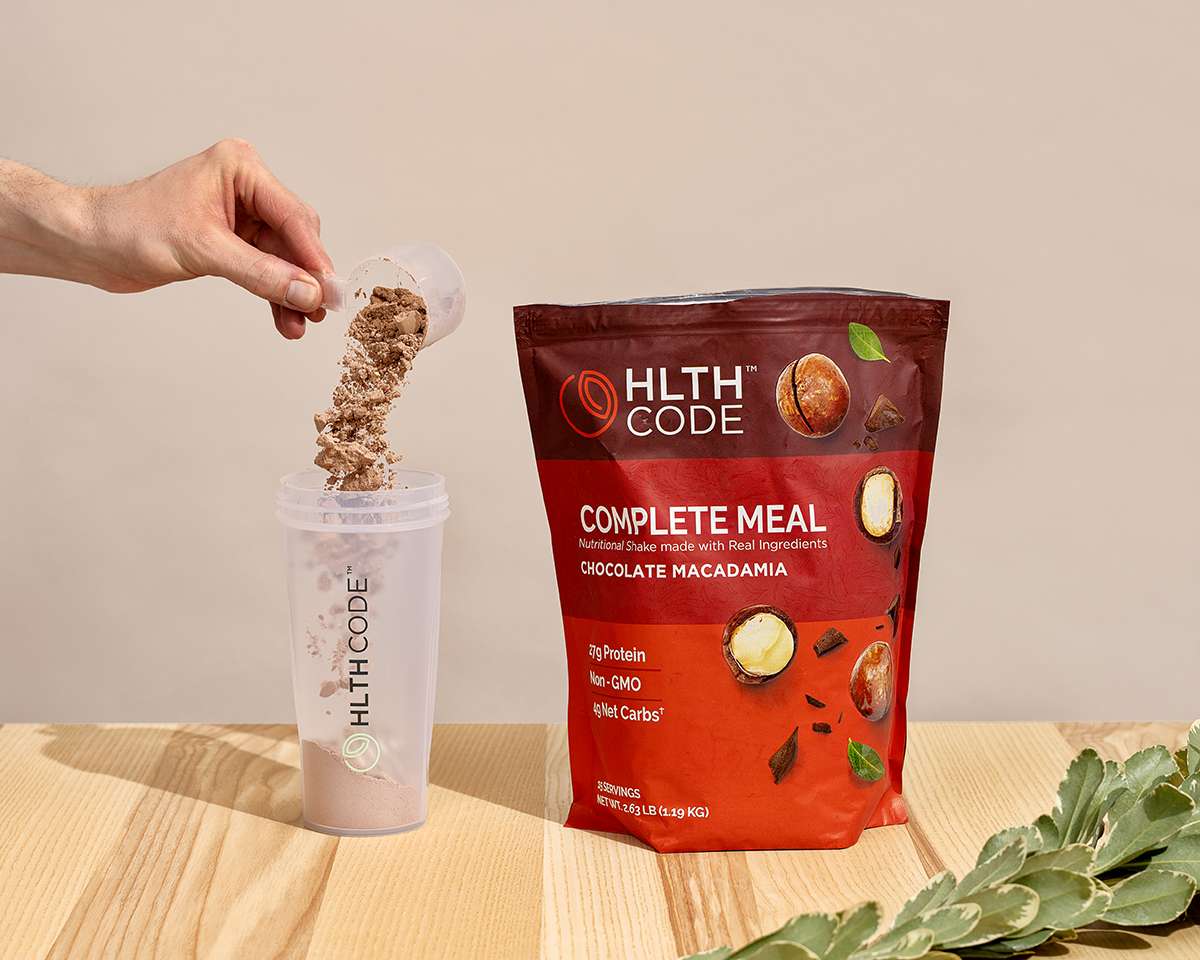 Each HLTH Code shake is carefully formulated and designed to promote healthy weight management, gut health, brain health, even hair, skin and nail health. Formulated by a leading metabolic scientist, HLTH Code Complete Meal features an optimized, science-backed blend of protein, collagen, healthy fats, apple cider vinegar, probiotics, fiber, vitamins and minerals—with no added sugar or any artificial ingredients. It's fast, it's easy, it costs less than virtually any meal you could purchase or prepare and it keeps you full and energized for hours.
And yes — it tastes great, too.
Just add two scoops of Creamy Vanilla or Chocolate Macadamia Complete Meal Powder to eight ounces of cold water, shake or blend it together and you're good to go. For general wellness, replace one meal daily. To reset your health or for weight loss, replace up to two meals per day.
"I've been drinking this for 5 months to break my intermittent fast and I'm in my best shape and down 21 pounds. I can't recommend this enough!! Plus it has a great flavor!! What's not to love??" said one reviewer.
Another reviewer shared, "The results have been phenomenal! Thank you HLTH Code. The shakes are yummy but the weight loss results are miraculous."
Your satisfaction is guaranteed, so the only thing you risk losing are those extra summer pounds! For exclusive savings on your first order, visit getHLTH.com and enter the discount code KSL at checkout.
×
More stories you may be interested in