Hey guys! How's it going? Are you still stuck at home? Or maybe you're not, but the gyms are still closed? Or maybe the gyms are open but you don't want to spend any unnecessary money on it so you're thinking of a cheap and easy way to stay fit at home? Don't worry, I got you covered Ever since Georgia started their lockdown (and you can watch my isolation video here) Gyms have been closed and gyms are still closed even though most other places are open and clothes have been getting…tighter Now, I'm not the running type of person. I really can't run And since my last fitness-related video where challenged myself to 30 days of Fitness Boxing I started to wonder what else I could do stay fit at home to fend off the unhealthy vibes And so, here I am and I thought I could share some of the stuff that I've been doing to stay fit at home.
Now most of these things I've actually already done but some of them I really wish I could like Ring Fit Adventure… Anyway here are three easy ways you can do a workout in the comfort of your own home Youtube videos! Now, this one's a bit of a no-brainer because what can't we find on YouTube anyway? I am super picky about my YouTube workout videos I really can't stand the overly perky, high-pitched voices telling me what to do Well maybe except for… one Leslie: Oh my goodness! You know this one. I call it short and sweaty Alright ready?A side step just like this – out, together, out, together. and the room… And the legs are gonna follow and that's a little more muscle activity for the legs, so come on! YouTube videos are a quick and easy way for you to just bang in a workout whenever you want YouTube workouts are free! I like free.
Do you like free? Plus, if you have a smart TV or a Chromecast, you can just bang one up on the screen and follow along Maybe drag your friends with you or family members I've linked some of my favourites down in the description, so if you're wondering where to start You can check out the links below. Workout apps If for some reason you don't have access to Youtube videos say if there's no internet or…
I don't know actually why wouldn't you have access to Youtube videos you're watching one now Anyway, if for some reason you don't have access to YouTube videos you could download some workout apps on your phone instead! I have personally been using the Nike Training app for maybe about two years now… on and off… I love the variety of workouts that they have on the app and they have a lot of workouts! They have yoga and hit (H-I-I-T) and boxing! I like Fitness boxing And like, basically a whole bunch of other stuff You can find workouts with basic stuff like dumbbells or exercise balls or even, you know, just do some bodyweight workouts which is what I do because I don't have any dumbbells Now, there are a variety of other apps out there but because I've personally used the Nike Training App I think it's "Nike Training Club"… Nevermind, I'm just gonna call it "Nike Training app" Because I've personally used the Nike Training app that's what I'm suggesting If you're interested in checking the app out I've linked it in the description below plus another one that a few of my friends have suggested so if you find that you don't like the Nike app you can check out the other one as well 🙂 Video games Of course I'm gonna suggest video games Like I said earlier in the video and if you haven't checked it out yet last October I challenged myself to do a 30-minute workout every day just playing Fitness Boxing and to be honest, I still play it to this day – It's not boring Plus, I get the added benefit of working out but as you can tell in this video I did not play Fitness Boxing I actually took the opportunity to try out Jump Rope Challenge Which as you can see is really cute and it's a random game made by Nintendo developers so they could stay fit while working from home.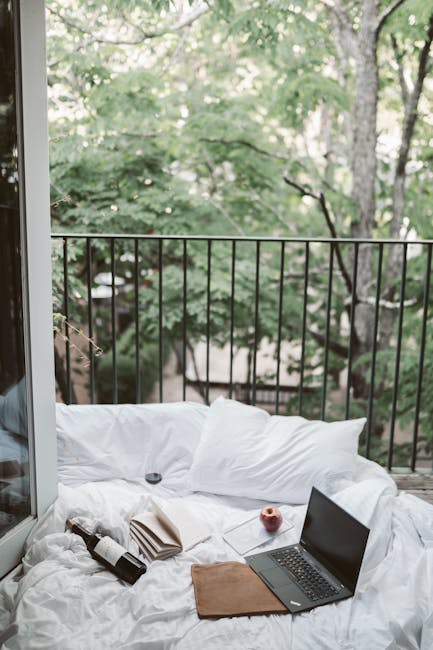 Not gonna lie I really wanted to try Ring Fit Adventure for myself But electronics here are ex-PEN-sive and even more so if I tried to get it sent here from overseas. I feel like these video games are actually becoming my favourite kinds of video games. They're both fun and infuriating but you get the added benefit of exercise and I really need exercise I've written a more comprehensive list of video games that you can workout with in my blog Plug/Play so if you interested in checking out link in the description below So, that's it! Three easy ways that you can stay fit at home, mostly for free too! I've linked everything that I talked about in this video in the description if you want to check it out…
You know where to look So, how do you workout at home? Let me know in the comments below Anyway, I hope you like this video as much as I did making it Please give the like button a big clickedy click and if you haven't already, subscribe to my channel Thanks for watching my video and I'll catch you in the next one…
Bye!.
Read More: Two Ways To Health Inside And Out
Read More: Health Pointers for the Fitness Babes