Veggies, on the other hand, are something she buys in bulk and cheaply where she can.
"I am a massive fan of frozen veg," Susie said. "While they are packaged, [it] means you always have ready-to-go options to add to quick dinners."
"My kids will also often eat them raw as snacks," she added, before sharing how pre-made salads are great cost effective lunches too.
"Again, there is packaging, BUT it saves buying all the salad ingredients [individually]," she said.
To save even more, the dietitian heads to the markets to bulk buy her fresh fruit and veggies.
Snacks and staples.
Curious what a dietitian stocks in her pantry?
"I am a massive fan of wholegrain crackers," Susie said. "I eat them with lunch, soups or as a snack topped with feta or my other favourite food, tinned smoked oysters."
You'll also find tinned veggies, legumes and stock in there for her soup, long life milk as it's cheaper, and protein bars for snacks on the go.
And of course, a little sweet treat for after dinner.
Susie's favourite: "the low calorie hot chocolate drinks, and dark chocolate or biscuits when they are half price," she shared.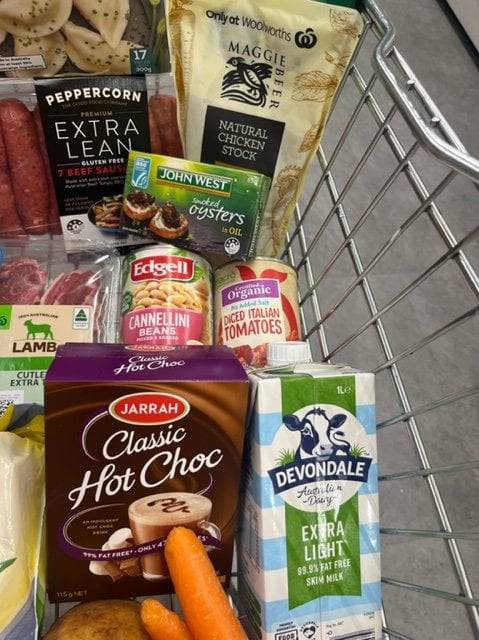 Image: Supplied.